There may be many problems in the crawler process, such as IP is blocked by the website. In order to ensure the smooth progress of crawler, it is necessary to use proxy server, but there are many types of proxy, Roxlabs mainly introduces to you the following static IP and dynamic IP generation which is the best for web data capture?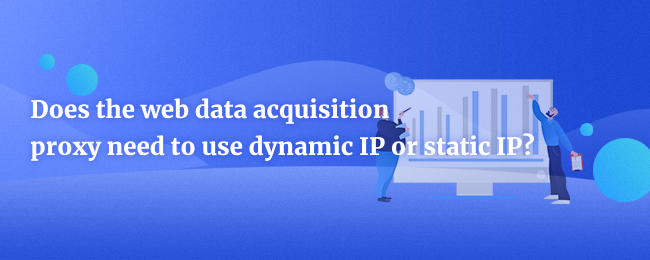 1. Static IP provides only one IP address for you to use until you need to change it. So hundreds of requests sent in a short period of time from a single IP address. The site server recognizes this activity as bot activity and blocks the IP.
2. The dynamic IP proxy will allocate a new IP or change a new IP according to the set time after each request, so as to bypass the anti-fetching measures implemented by the website administrator. It is very suitable for large-scale data fetching.
In summary, static IP proxy can be used for small-scale capture, and the chance of being blocked is lower. Large scale fetching requires dynamic IP proxy to bypass target site anti-fetching measures. Roxlabs provides dynamic residential proxies and static residential proxies, high anonymous business availability, access to different website data, make your data capture work easier.