A proxy server is a relay station for network information. The real IP address of the user can be hidden by accessing the target station through a proxy IP address. Let's say you want to crawl data from a website with a million pieces of content, and they set an IP limit of 1,000 per IP per hour. If a single IP address is limited, the collection time will be longer. If a proxy IP address is used, the frequency limit of 1000 IP addresses per hour can be exceeded and the collection efficiency can be improved. So what kind of proxy does a reptile use?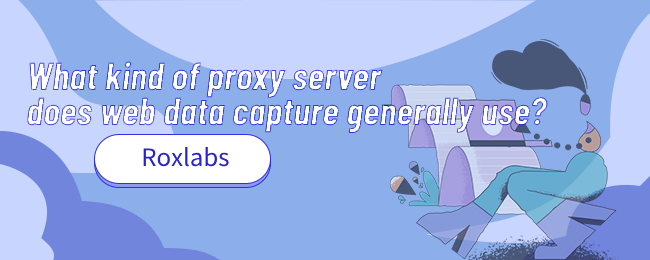 1. Proxies are classified according to their protocols. Common proxies can be divided into HTTP proxy, HTTPS proxy, and SOCKs5 proxy.
2. According to the degree of anonymity of proxies, they can be classified into transparent proxies, punic proxies and high-secret proxies, among which the high-secret proxies have the highest degree of anonymity, that is, the highest security.
3. Classified by purity, exclusive IP and shared IP. If you want to improve crawler efficiency, it is natural to choose exclusive IP.
4. According to whether proxies are constant or not, they can be classified into dynamic proxy IP and static proxy IP. Dynamic proxy IP is changeable and suitable for collecting large amounts of data, while static proxy IP is fixed and unchanged and suitable for collecting small data.
5. By source, residential IP addresses and data center IP addresses can be classified. Residential IP addresses are IP addresses bound to physical devices (such as desktop computers).
The DATA center IP address is from the equipment room of a network provider. Relatively speaking, residential IP has higher security and is more suitable for big data capture. The above content describes the type of proxy, you can choose the type of proxy combined with the above content, if you have any questions about which type to use, you can enter Roxlabs to get a trial, trial includes a variety of proxy types, free 500MB trial.