HTTPS is the secure version of HTTP, which establishes SSL encryption layer over HTTP and encrypts transmitted data. HTTPS proxies use the SSL layer to encrypt any information between your endpoint and the site, service, or server you want to visit. So when do you need to use an HTTPS proxy?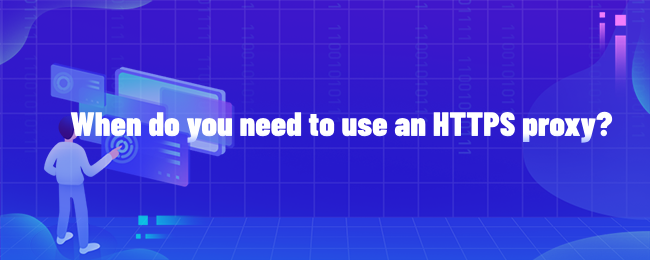 1. Secure connection. With HTTPS proxies, the ADDED SSL layer encrypts your connection to prevent any other data from leaking into the wrong hands.
2. Anonymous access. The IP address is one of the best online identifiers to find out your general location and access habits. The proxy changes IP access to prevent this from happening.
3. Web data capture. It is easy to block access to a web site server when large scale data scraping is performed. With HTTPS proxies, the proxy server captures website data at different IP addresses, reducing the chance of being blocked by websites.
If you need to use HTTPS proxy, you can obtain it through Roxlabs, which provides high-quality residential proxy service. You can change IP from different countries in the world and use it flexibly. If you have many questions about using it, you can contact customer service for consultation or get a trial test.