Residential IP is the actual residential IP address assigned to individual users by ISP (Internet service provider) or ADSL provider. It consists of 100% real users of WIFI network. Residential IP is the real IP address of the user's device, which is exactly the same as the IP used by ordinary network users.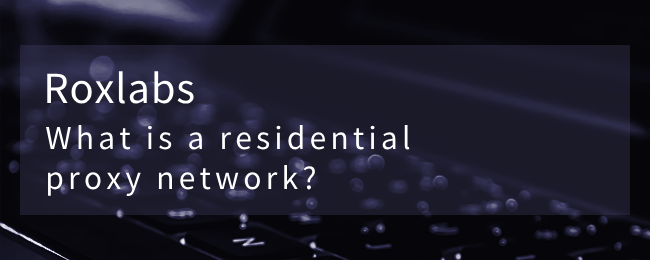 The characteristics of residential IP
Home IP has the characteristics of no serial number, scatter distribution, and the same distribution with ordinary netizens. Compared with IP in computer room, it has a higher success rate and a lower probability of being blocked, but it is slightly worse in maintaining stability. It has advantages in crawler, supplement service, website optimization ranking and other businesses that need a lot of short-term dynamic IP.
An exclusive IP address ensures that an IP address can only be used by the same customer at the same time, ensuring the success rate and stability of services. Compared with a shared IP address, an IP address allocated to multiple users has higher stability and connectivity, higher efficiency, and slightly higher cost.
The above is the introduction of Roxlabs about the residential proxy network. Roxlabs website provides high-performance, secure and stable residential proxy server products, and provides free testing. For details, link :https://www.roxlabs.io/