Today we will introduce the difference between proxy server and what we often call "firewall", please see the following introduction.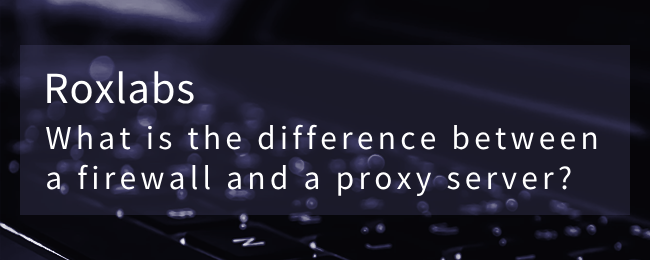 1, what is the firewall?
The so-called firewall refers to a combination of software and hardware equipment, between the internal network and the external network, between the private network and the public network interface structure of the protection barrier, is a way to obtain security image, it is a combination of computer hardware and software, The firewall mainly consists of four parts: service access rules, authentication tools, packet filtering and application Gateway. A firewall is a piece of software or hardware that sits between a computer and the network to which it is connected. All network traffic and packets flowing in and out of the computer pass through this firewall.
2. What is a proxy server?
A special network service that allows one network terminal (usually a client) to make indirect connections with another network terminal (usually a server). Some network devices, such as gateways and routers, have the network proxy function. It is generally believed that proxy service helps to protect the privacy or security of network terminals and prevent attacks.
The difference between the two: A firewall (ICF) is a "code wall" that separates computers from the Internet. It checks all packets coming in and out of the firewall and decides whether to block or allow those packets. The proxy server and other software is a software firewall.
Above is the difference between proxy server and firewall introduction, Roxlabs proxy is the fastest residential proxy provider, for a large number of users to provide high quality HTTP,HTTPS,SOCKS5 proxy, low latency and high availability, click to get free test: https://www.roxlabs.io/