IP address rotation is a process in which IP addresses are randomly assigned to devices or at a predetermined interval. If the proxy server is correctly configured, IP addresses can be rotated from the IP address proxy pool. With rotation proxies, you can manage multiple connections from a single device, and it becomes easier to perform network crawling and data fetching operations. This article focuses on the use of rotation agents.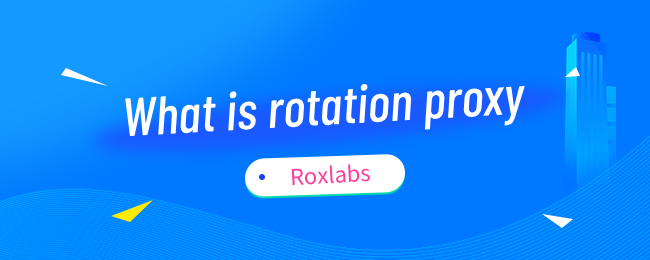 When it comes to web scraping, a common challenge many people face is to avoid being blocked by websites when trying to collect data. Rotation proxies can help manipulate scraping tools through most anti-scraping measures because it allows them to mimic the behavior of multiple organic users. Thus, while collecting large amounts of data, it increases the chances of going undetected.
There are countless ways to use proxy rotation. Here are a few use cases for proxy rotation:
1. Use auto-rotating proxies to check keyword rankings from different locations or to promote specific content on social media accounts.
2. Use automatic rotation proxies to crawl websites for analysis and performance.
E-commerce companies collect product information from competitors' websites.