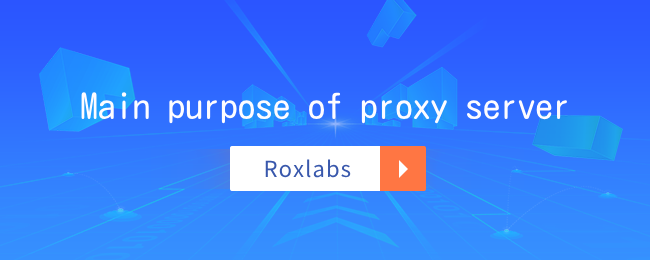 Main purposes of proxy server:
1. The transfer rate increases (CACHE). Can I use an ISP proxy to access the Internet? Generally speaking, you can make a better connection with your ISP proxy than other hosts. If the proxy owns the resource you requested from the Internet, you will get a copy of it from the proxy (CACHE).
2. Security and privacy (for HTTP). Anonymous users hide information about your computer in the request header so that you can surf the Internet safely and your information will not be used.
3. Remove account restrictions. At present, the registration of many websites and forums is limited. An IP address can only be registered once. To enroll multiple accounts, you must use a new IP address. This limitation can be broken by associating the IP address with the proxy IP.
Therefore, in order to help users quickly obtain the core competitive advantage in the data age, Roxlabs provides a high concurrency proxy interface and supports automatic deletion of duplicate IP addresses, so as to realize multi-point and high concurrency data collection in a very short time and ensure the timeliness of big data collection.