When we use web data capture proxies, we can choose different

proxies

according to our needs and business types.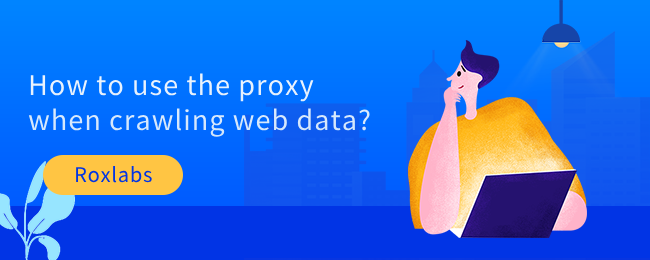 Web data crawling is also called crawler. Crawlers can be roughly divided into four types: general web crawler, focused web crawler, incremental web crawler and deep web crawler. But in fact, in the application of web crawler, its system is usually a combination of several crawler technologies. At this time, different proxies can be selected according to the focus of the crawler.
Proxies can be divided into two categories:
1. By agreement. It can be divided into seven categories: FTP proxy, HTTP proxy, SSL / TLS proxy, RTSP proxy, telnet proxy, POP3 / SMTP proxy and socks proxy.
2. According to the degree of anonymity, it can be divided into the following categories: highly anonymous proxies, ordinary anonymous proxies, transparent proxies, etc.
Each proxy has its own characteristics. In the process of use, you can select the appropriate type according to your needs, and then find the corresponding service provider. Roxlabs provides residential proxy IP, including a variety of protocols and supports a variety of business scenarios. You can receive 500MB trial according to your own business type for experience.