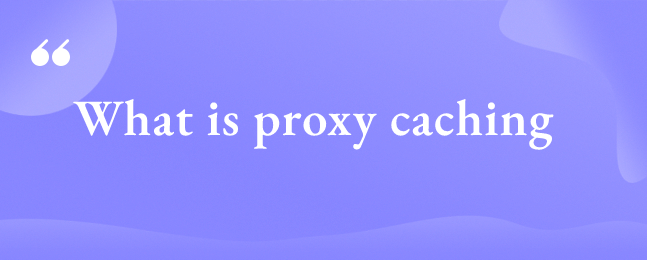 1. Proxy caching allows the server to act as an intermediary between users and Web content providers. When a user visits a web site, the proxy interprets and responds to requests on behalf of the original server.
For most modern Web, requests to Web services are handled by intermediate servers. This intermediate or proxy server processes requests to determine how they should be handled. Proxy servers allow businesses to build and secure their networks while providing additional functionality transparently to users.
2. Proxy caching is a proxy server feature that stores content on the proxy server itself, allowing Web services to share these resources with more users. The proxy server works with the source server to cache documents such as files, images, and web pages.
If you want to try to use a proxy server, you can enter Roxlabs proxy server official website to learn more, provide high hiding stable residential proxy services, support HTTP/HTTPS/SOCKS5 proxy protocol, ten million IP resources, ensure the security of data transmission, now there are free tests!