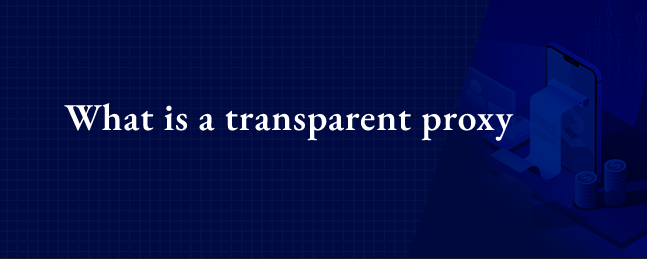 1. Transparent proxy is an intermediary system between users and content providers. When a user makes a request to a Web server, the transparent proxy intercepts the request to perform various operations, including caching, redirection, and authentication.
A Web proxy works by intercepting a request, modifying it as necessary, and then processing or forwarding the request to its destination. Proxies allow service providers to shape and optimize the way users connect to their services, but they also allow network providers to influence the way users or employees access external resources.
2. Traditionally, proxies are accessed by configuring the user's application or network Settings. Using a transparent proxy, the proxy intercepts requests by intercepting packets directed to the destination, making it appear as if the request is being handled by the destination itself. This allows the service provider to implement the proxy without having to reconfigure the user's computer.
If you want to try to use a proxy server, you can enter Roxlabs proxy server official website to learn more, provide high hiding stable residential proxy services, support HTTP/HTTPS/SOCKS5 proxy protocol, ten million IP resources, ensure the security of data transmission, now there are free tests!