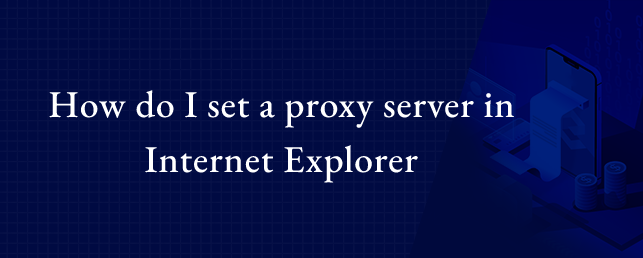 1. Open the Internet Explorer toolbar and select Internet options.
2. Open the Connections TAB.
3. Select LAN Settings.
4. Select the Use a proxy server for your LAN box.
5. Enter the proxy server name and port number when prompted.
If you need multiple different proxy IP, we recommend using RoxLabs proxy, including global Residential proxies, with complimentary 500MB experience package for a limited time.