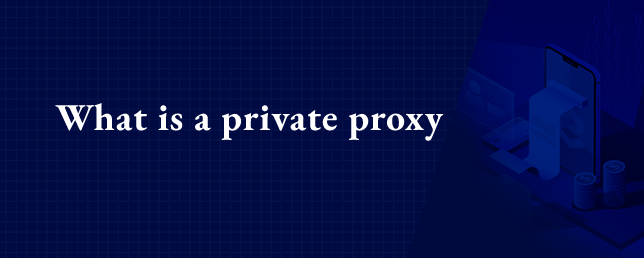 1. A private proxy, also known as a private proxy, is a private IP address that is assigned to only one person.
A private agent is an agent assigned only to you.
For example, if you rent AN IP address from an IP pool such as Smartproxy or GeoSurf, you need to know that others are using the same proxy server.
Unlike public and shared agents, the owner of a private agent has higher privacy and full control over the private agent. They don't have to be vigilant about their neighbors' activities. In this case. When you use a shared IP address, the activity of a user of that IP address on the site may restrict your access to the site in question.
2. Choose the use of a private proxy when it comes to privacy and conducting consistent activities online.
Using a private proxy is simple. Since it is a dedicated agent, it is used by users themselves. It is a paid agent, which again means that the people who pay for its services can only use it. Private agents are great because they protect your online operations.
If you need multiple different proxy IP, we recommend using RoxLabs proxy:www.roxlabs.io